BBS Steering Wheel Horn Adapter
A better look at our BBS Steering Wheel Horn Adapter. To place your order, please visit the Product page.
WHAT DOES THIS HORN ADAPTER DO?
This piece will lock into place onto the original 2-piece horn button that comes with the steering wheels. It'll allow you to run the resin top out of a 70mm BBS center cap of choice rather than the horn's original resin piece. The horn button remains fully functional and you get the added benefit of customizing the look of your steering wheel to match your interior and/or wheels.
HOW DO YOU INSTALL IT?
If your BBS horn button is the 2-piece type, simply twist the original top half counterclockwise and remove it. You will be left with the bottom half of the horn button (click here for reference picture). Take the horn adapter plate and twist it clockwise in the place of the original top piece until it clicks/locks into place - that simple!
The particular design of this adapter plate allows it to sit flush with the steering wheel's face just like the original BBS horn design. In order to accomplish this, the resin portion of the 70mm BBS Cap you use must be removed from the 3-Tab Backing Plate and installed onto the adapter. This extra step is pretty straightforward, using a heat gun apply heat to the center cap's backing plate to soften up the double-sided tape. This will allow you to pry off the resin BBS logo piece off the backing plate. Now, simply secure it onto the horn adapter plate using the provided 3M 9474LE double-sided adhesive.
WHAT EXACTLY AM I PURCHASING?
You will be getting a completely assembled BBS Horn Adapter Plate, which consists of the items listed below. Please note, the BBS 70mm Center Cap Logo is not included and must be purchased separately.

- CNC'ed Acrylic Plate
- 3D Printed ABS Plastic Locking Plate
- 3M 9474LE Adhesive to secure BBS 70mm Logo Resin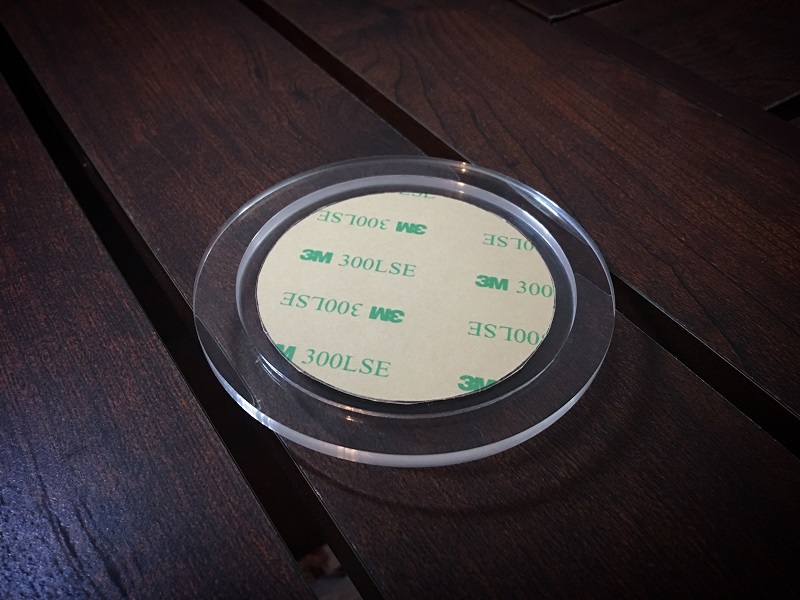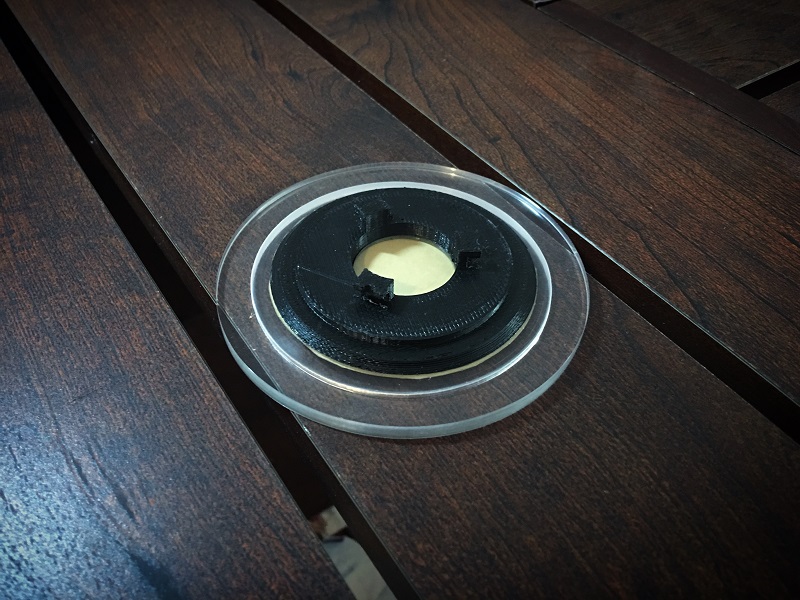 Actual pictures of our BBS Horn Adapter installed onto a BBS 3-Spoke Steering Wheel after applying the resin top out of a red/gold 70mm BBS Center Cap logo.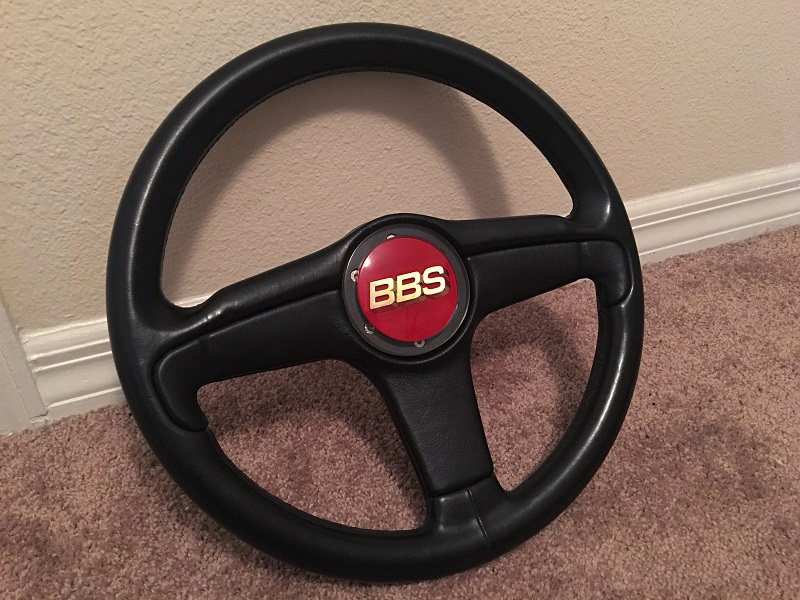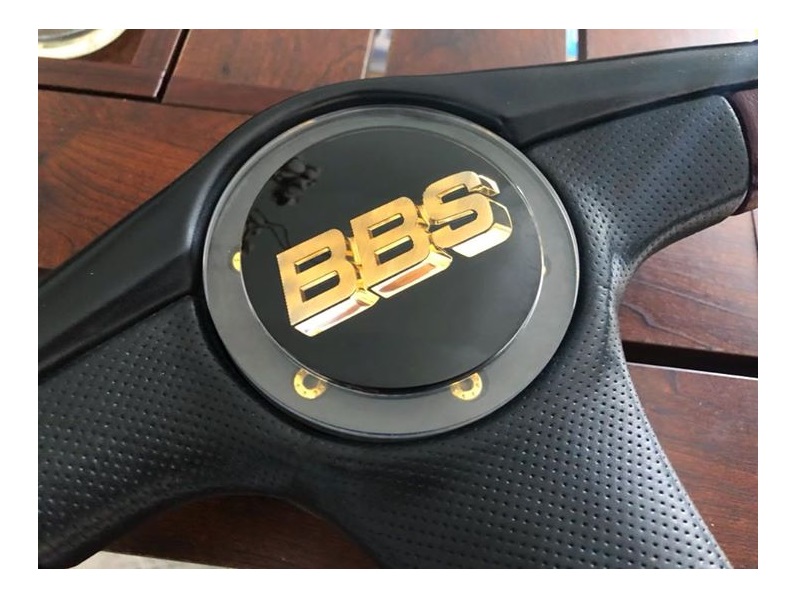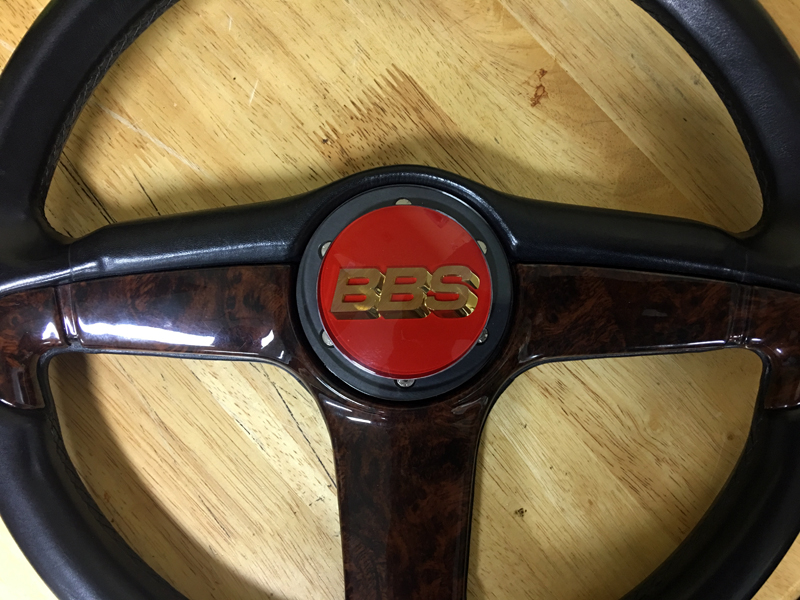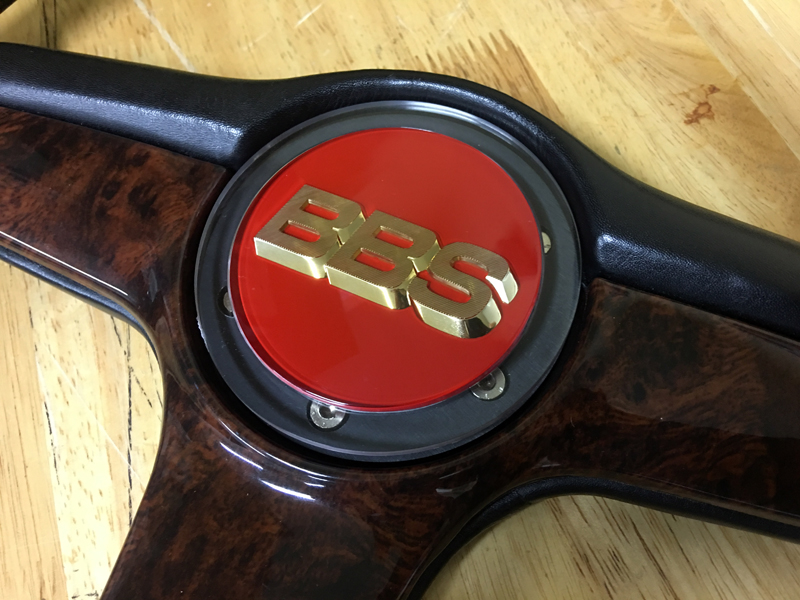 A better look at our BBS Steering Wheel Horn Adapter. To place your order, please visit the Product page.